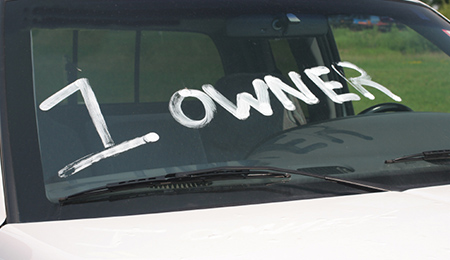 Have questions about selling a car?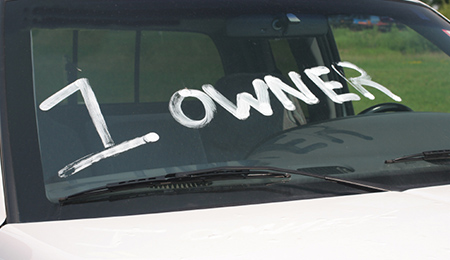 We'd love to help! Below, we've answered some of the most frequent questions we get from customers about selling a car. If you don't see your question on here, or you'd like more expert advice on selling a car, give us a call!
What documents do I need to prepare for selling a car?
Each state has different requirements for paperwork regarding the sale of a vehicle. In Minnesota, you will need to gather a few important papers before selling a car. First, you'll need the valid vehicle title certificate, which needs to have the same vehicle identification number (VIN) as the vehicle itself. You will need to print and sign your name on the title, enter the date of sale, and list the sales price on the certificate. Wrong entries involve additional paperwork and time. If the title lists a lien, you'll need to have a lien release card or a notarized lien release.
How much should I try to sell my car for?
While you could come up with a price off the top of your head and hope someone is willing to pay it, it's probably not your best bet. Instead, you should do your research on how car value is determined so you have a better chance of selling. Car value is determined by the make, model, age, and condition of your car—and most important is your actual market comparison.
You could search online resources like the Kelley Blue Book (KBB) or National Automobile Dealers Association to see what similar cars to yours have sold for. Or you could have a car expert perform a car valuation service to give you a more accurate estimate.
How can I increase the value of my car?
Once you've determined the estimated value of your car, you may be wondering why your vehicle is not worth more. If you want to increase your chances at selling for a higher price, you can look into car detailing or car reconditioning.
Car detailing involves cleaning and restoring the interior and exterior of your car to restore it to a "like new" condition. This may include vacuuming, polishing, or steam cleaning. Car reconditioning is a more extensive process to fix any damage inside or outside of the vehicle. This process may include paint chip repairs, upholstery repairs, or headlight restoration.
Should I trade in my car or sell it on my own?
Unfortunately, there is no one-size-fits all answer here. If you're buying a new car, and you'd rather not deal with the trouble of selling a car, trading it in could be a good option. On the other hand, if you have a little more time on your hands, it may be worth it to research market values.
Do I need to notify the DMV about the sale?
Yes. You must report the sale of a car if you transferred or sold it to an individual, you donated the car, or you junked or totaled the car.
To learn more about how car value is determined, how to prepare your car for sale, or general information on selling a car, click below.