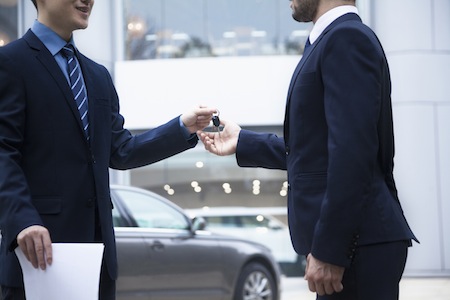 What to Consider When Buying a Car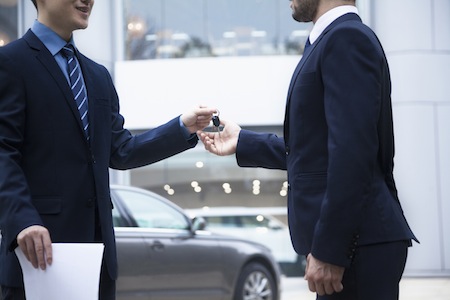 There are hundreds of new cars on the market today, and thousands more pre-owned cars. Even considering narrowing down your choices can be a daunting and seemingly impossible task for many. How do you decide on the right car for you? What should you be looking for in a new vehicle? There are so many different features and options to consider, but once you have a list of preferences and requirements, car searching can be a breeze.
Here are some of the most important considerations when buying a car:
Price
How much are you looking to spend on a new vehicle? Do you have a strict budget to follow, or is price not much of a concern for you?
Function
Are you looking for a vehicle just to get you from point A to point B? Are you in the market for something safe and inexpensive for a brand new driver? Would you like something a little more luxurious and comfortable? How long do you plan on keeping your new car for?
Makes and Models
Do you have a preference on any makes and models? Would you like a car with a reputation for lasting forever? Have you considered whether you want an American-made vehicle or a foreign brand?
Types of Vehicles and Seating Capacity
Are you in the market for a sports car, a sedan, or a truck? What about a minivan or an SUV? If you have children or carpool frequently, you may want to consider a larger vehicle with more seating options. Also consider how much storage space would be provided with each type of vehicle.
New or Pre-Owned?
There are advantages to both new cars and pre-owned. As we talked about in our last blog, the decision often comes down to price, reliability, and the ability to customize.
Fuel Economy
Features such as cruise control, manual transmission, and engine size can improve the fuel economy of a car. If you would like to leave less of an environmental impact or spend less at the gas station, consider a hybrid vehicle or even an electric car.
Power or Manual?
Would you prefer power-controlled seats, windows, locks, and other features, or are you fine with manually operating these features?
Safety Features
Consider airbags, safety ratings, OnStar (and related programs), all-wheel drive, and rear-view cameras for extra safety while driving.
Colors and Fabrics
Do you have a preference on the exterior color of your car? How about the color of the seats? Would you prefer leather or fabric seats? Consider that dark colored and leather seats do get hotter in the sun. However, leather and dark colored seats are less stain-resistant than fabric seats, which makes them a little more kid-resistant.
Entertainment
There are so many options for entertainment systems in cars today. Would you like a cassette player, a CD player, a bluetooth or USB connection for your phone or iPod? Consider satellite radio or video players in the back seats for your children.
Any Extra Features?
For extra comfort on cold days, maybe you'd like heated seats in your car. Would you like a car with built-in WiFi? How about automatic temperature control, navigation, or a sunroof?
Once you have an idea of what you're looking for, the car experts at Carcierge can find the perfect car for you, encompassing all of your wants and needs. We make buying a car as simple, stress-free, and fast as possible. Click below to learn more about how buying a car with the help of a car consultant can change the way you see car sales.