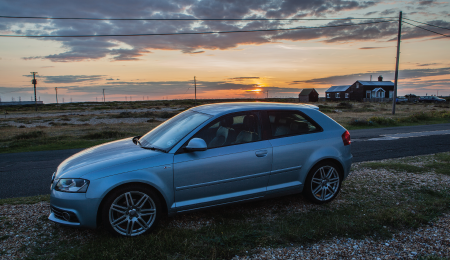 5 Mistakes to Avoid When Buying a Car
Buying a car is probably one of the biggest purchases you'll make in your lifetime. It can also be one of the most complicated purchases you'll make. Because the process can be so extensive and complicated, you risk making a few mistakes along the way. Our goal is to help you avoid making mistakes and feel completely confident in your purchase.
Here are the 5 most common mistakes you can make when buying a car and how a car consultant can help you avoid them.
1. Not doing your homework before getting started.
One of the worst mistakes you can make when buying a car is to walk into a dealership without having done your research. If you don't know what you want in a car or how to tell if you're getting a good deal, you may become frustrated and end up settling for less.
Your car consultant can help you determine what to consider when buying a car and help you narrow down your choices before you set foot in a dealership. They'll work with you to identify what you need, want, and value in a car.
2. Not comparing your financing options ahead of time.
We've seen it happen so many times. You see an advertisement for special dealer financing and walk into the dealership with your heart set on that deal. It may work out for you, but it many cases, one of two things will happen:
You won't be qualified for the special deal
You'll miss out on an even better financing option
Most of the time, to qualify for the dealer financing, you'll need an excellent credit score and a specific down payment. Let's say you don't qualify. By the time you find out, you've already invested plenty of time and energy at the dealership and are determined to drive off the lot in your new car. You may end up choosing a financing option in a rush, without looking at the fine print.
On the other hand, maybe you do qualify for the dealer financing. But you never compared it to any other financing options, so how can you be sure you're getting the best deal?
Your car consultant will compare all available financing options on your behalf so you can be 100% confident that you're getting the best rate.
3. Not shopping around at multiple dealerships.
So many car buyers stick to one dealership to save time and because it's the most convenient method. By not comparing prices and deals and not talking to salespeople at various dealerships, you could be missing out on even more savings.
Don't have the time to shop around? Your car consultant will do all of the legwork for you ahead of time. By the time you head to the dealership, you'll know that you're getting the best deal out there.
4. Not taking a test drive.
We cannot stress the importance of this enough: do not skip the test drive. A car may seem perfect on paper and look great, but you'll never know if it's the right fit until you get behind the wheel. By taking a test drive, you can be sure you love the car before you buy it. Your car consultant can accompany you on the test drive to be sure you examine every feature and component of the car.
5. Not considering pre-owned cars as an option.
Yes, new cars have their advantages: no previous owners, no wear and tear, the option to customize, etc… But certified pre-owned (CPO) cars have their advantages as well: less costly, less-drastic depreciation, cheaper insurance rates, etc… Today, CPO cars can be just as reliable and just as nice as brand new cars. Before deciding that a new car is the way to go, consider the benefits of a pre-owned car.
The two most important things to remember when buying a car are to be prepared and be informed. At Carcierge, we'll make sure you have all of the information you need to get the best deal on your new or pre-owned vehicle without all the hassle and frustration.
[button src="https://www.carciergeinc.com/?page_id=21″ size="medium"]LEARN MORE[/button]