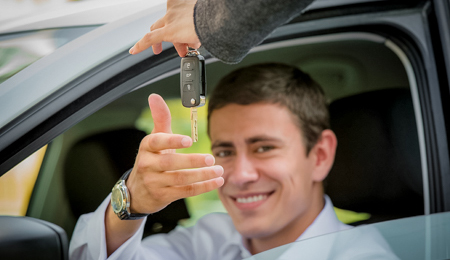 Why You Need Your Own Representative at the Car Dealership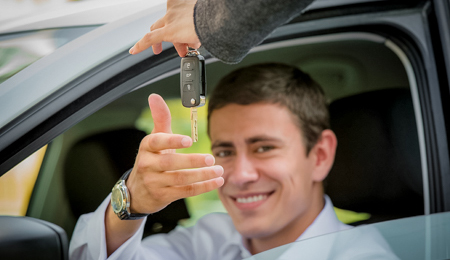 For many first-time car buyers, car dealers can be intimidating. You're excited about finally buying a car, but you don't know how to begin approaching a purchase this big. You may be worried that your lack of knowledge about the process will put you at a disadvantage. Fortunately, there's a better way to approach car dealers: going in with the right representation.
A car concierge, or auto sourcing expert, can help you through the entire process. He can take care of everything from finding the right car, to comparing car dealers on your behalf, to saving you a lot of stress. Here are 5 great reasons why you need your own representative at the car dealership.
1. You may be too emotionally invested in the process.
Buying a car can be really exciting! But all the excitement and the thought of finally getting behind the wheel of your own car can cloud your judgment. You may be more likely to make impulse decisions on a model because you can't wait to call the car your own.
Your car representative can help you make a careful, well-thought-out decision that you'll be happy with for years to come. He'll make sure you weigh all of the pros and cons and think through every decision before signing any papers.
2. You may not know enough about the car buying process.
One of the biggest worries we hear is that many first-time car buyers don't know much—if anything—about cars. Maybe you don't know how cars are priced, how to negotiate, or how to get the must haves without getting the packages you don't really need.
Your car representative is there to answer any and all questions you have and to educate you throughout the entire process. You'll never have to worry about getting pressured into a model or whether you could have gotten a better deal elsewhere.
3. You don't have the time to commit to finding the right car.
If you don't know exactly what you're looking for, finding the right car can take a lot of time. From comparing models, to test driving possible cars, to getting quotes from various car dealers you could be spending hours on end looking for the right car. Your car representative will do all of the behind-the-scenes work on your behalf, so you only have to spend time when it's really necessary.
4. You won't have to negotiate over pricing and features.
Many people—whether first-time car buyers or car aficionados—don't know how to negotiate or feel uncomfortable with it. If you want a great price and the right features, your car representative can take care of all the negotiating on your behalf.
5. You want to get the best deal possible.
Yes, car dealers sometimes get a bad rap. But so many of them really do want to help you get the car you want and a great deal on it. However, it may be up to you to ask the right questions and know what to say and when. Your car representative knows just what to ask and can use his industry expertise to ensure that you walk away with the right vehicle and the best deal.
For more information on finding the right car and working with car dealers, click below. We'd love to help you score your dream car at the right price.